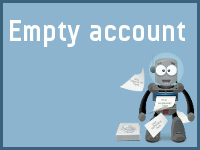 Payroll Central USA, LLC
Payroll Central USA, LLC is a complete accounting outsourcing firm based in Sunrise, Florida - since 2005. Currently, serving clients many industries and in several states. Beside, payroll, accounting, sales tax, corporate tax preparation & - we provide consultation for accounting system, financial reporting, tax planning & business profitability.

Our team is a group of highly skilled accounting, finance, and information systems professionals, with combined experience of over 30 + years implementing accounting systems and managing large –scale projects.

We take pride in the support we provide to our clients. We handle our clients business with the same care and attention we give to our own business. We understand the importance of efficient and cost effective services and timely and accurate financials information to support management decision-making. Our background in different industries gives us tremendous experience to help other companies accomplish their goals.
Offered Services
Direct deposit
Check signing
Check stuffing
Internet-enabled access
Tax filing services
Service provided in following States
AL, AK, AZ, AR, CA, CO, CT, DE, FL, GA, HI, ID, IL, IN, IA, KS, KY, LA, ME, MD, MA, MI, MN, MS, MO, MT, NE, NV, NH, NJ, NM, NY, NC, ND, OH, OK, OR, PA, RI, SC, SD, TN, TX, UT, VT, VA, WA, WV, WI, WY
Payroll Central USA, LLC
www.payrollcentralusa.com
5373 N. Nob Hill Road
Sunrise
Florida
Zip: 33351
Phone: 954-874-6230
Fax: 954-656-1092