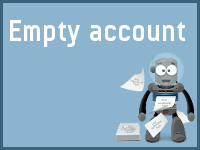 Ovation Payroll
At Ovation, we understand that every client is unique, and each organization has specific requirements. That is why we created our online payroll system. It combines our special blend of technology and personalized service, and works to eliminate expensive errors, save valuable time and put information right at your fingertips.

Ovation Payroll offers:

24/7 access and real-time reporting. Which means you can access your Ovation information and send your payroll from wherever you have an internet connection. So easy, and so convenient.

Our 2-hour call-back guarantee. Get fast answers to any questions and resolve any issues in a hurry. We can even shadow you online so that your rep sees the same screens you do.

Maximum security. No worries about sending sensitive data. We use 128-bit SSL encryption, the most powerful and secure encryption technology available today.

Amazing flexibility. Create custom reports, process payroll from multiple locations with multiple users, and produce checks internally to cut costly delivery fees, among other payroll pluses.

People-friendly e-payroll portal. An internal, password-protected website for use by you and your employees that lets you provide forms, updates and information to keep everyone in the loop.

No nickel-and-diming you. Because with Ovation payroll our service includes full payroll tax service, direct deposit for your employees, laser check-signing and complete payroll reporting, even create your own custom reports. All at no extra charge.

Ovation Payroll, Payroll with Personality!
Offered Services
Direct deposit
Check signing
Check stuffing
401(k) plan administration
Internet-enabled access
Section 125/cafeteria plan administration
Tax filing services
Service provided in following States
AL, AK, AZ, AR, CA, CO, CT, DE, FL, GA, HI, ID, IL, IN, IA, KS, KY, LA, ME, MD, MA, MI, MN, MS, MO, MT, NE, NV, NH, NJ, NM, NY, NC, ND, OH, OK, OR, PA, RI, SC, SD, TN, TX, UT, VT, VA, WA, WV, WI, WY
Ovation Payroll
www.ovationpayroll.com
200 Canal View Blvd
Suite 200
Rochester
New York
Zip: 14623
Phone: 877-673-1777