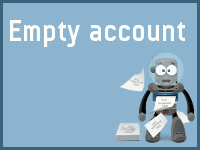 Business Cents
Personalized payroll services with flat fee pricing. Along with our professional full payroll services we offer complimentary HR support to all of our payroll clients.

A flat, all-inclusive rate means exactly that. No nickel and dime charges. No extra charges. With Business Cents, there are:

No setup fees
No direct deposit setup fees
No direct deposit processing fees
No charge for completing state unemployment requests
No local check printing fees
No extra charges for vacation and sick accruals
No extra charges for garnishments
No fees for traditional or customized reports
No charge for tax form e-filing or printing
No charge for pay period tax sweep
No charge for monthly, quarterly or annual filings
No charge for new hires or new hire reporting
No charge for printed or electronic W-2s
No additional software to purchase
No charge for software updates
No charge for tax table updates
No charge for telephone and email support
No annual contract

No kidding. Read the list again!

From payroll to IT, document management to bookkeeping, we have all the support you need to free you up from burdensome tasks so you can concentrate on making your business thrive. We offer personalized service and the security in knowing that you are in very capable hands.
Offered Services
Direct deposit
Check signing
Check stuffing
Internet-enabled access
Tax filing services
401(k) plan administration
Service provided in following States
CA, CT, FL, ME, MA, NH, RI, VT
Business Cents
www.businesscents.com
172 Rockingham Road
Londonderry
New Hampshire
Zip: 03053
Phone: (603)537-1112
Fax: (603)537-1113