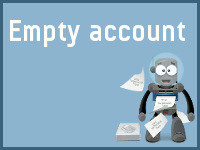 Paychex
Paychex offers small and medium-sized businesses the comprehensive services of a national payroll provider, backed by dedicated, local Payroll Specialists. This rare combination helps you easily manage employee information and simplify your entire payroll process from processing to payday.

Because no two businesses are exactly alike, we offer a variety of submission and management options to match your business needs and management style.
Offered Services
Direct deposit
401(k) plan administration
Internet-enabled access
Tax filing services
Check signing
Check stuffing
Section 125/cafeteria plan administration
Service provided in following States
AL, AK, AZ, AR, CA, CO, CT, DE, FL, GA, HI, ID, IL, IN, IA, KS, KY, LA, ME, MD, MA, MI, MN, MS, MO, MT, NE, NV, NH, NJ, NM, NY, NC, ND, OH, OK, OR, PA, RI, SC, SD, TN, TX, UT, VT, VA, WA, WV, WI, WY
Paychex
www.paychex.com
911 Panorama Trail South
Rochester
New York
Zip: 14625
Phone: 1-800-322-7292

Customer Reviews
Stay away!
1/18/2022 10:17:11 PM
By:
Dee
(Arkansas)
Horrific customer service. You spend hours on hold, because they wont reply to emails or voicemails. Always gets the payroll wrong. Supervisors voicemail is always full and wont EVER reply to emails. Payroll specialist gets something wrong every single payroll and doesnt process it in time. Just stay away!!